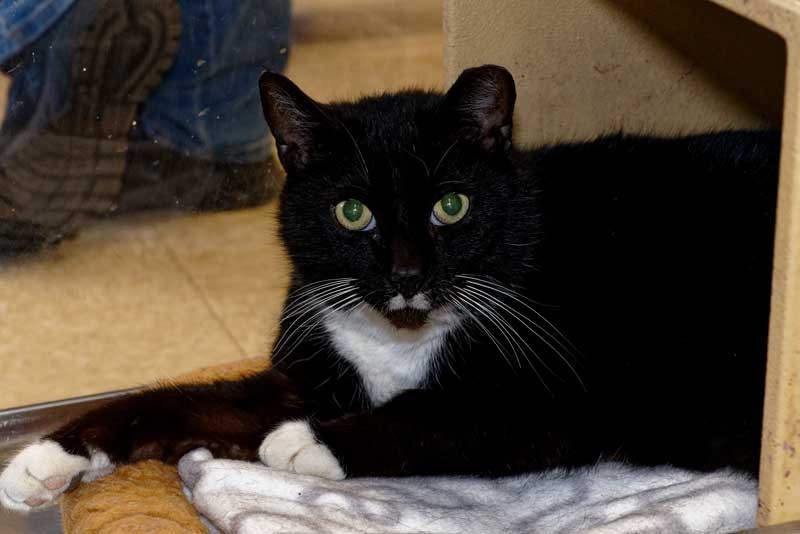 "James Bond"
Breed

Domestic Shorthair

Color

Black and White

Gender

Male

Age

About 6 years (Adult)
I am a distinguished gentleman who had been living on the streets of Boston, being fed by a KA volunteer. One day I showed up injured, so I was taken in and fixed up. I'm now looking for a loving (and warm!) forever home.
James Bond has been adopted! For other cats looking for new homes, please visit our Featured Felines page, see us at one of our Adoption Days, or contact us.
Kitty Angels, Inc. P.O. Box 638 Tyngsboro, MA 01879
978-649-4681 - www.kittyangels.org
© 2019 Kitty Angels