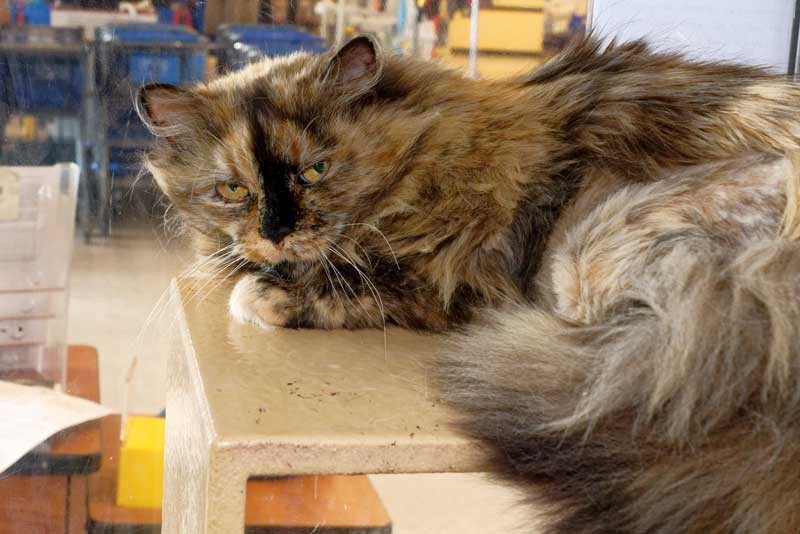 "Mowser"
Breed

Domestic Longhair

Color

Tortoiseshell

Gender

Female

Age

About 5 years (Adult)
My name is Mowser and I am a gorgeous Tortie girl - at least I will be once my fur grows back from where it was shaved because it was so matted from living outside! I'm shy but enjoy being petted. Everything is a bit new to me right now, but I should settle in nicely over time.
Mowser has been adopted! For other cats looking for new homes, please visit our Featured Felines page, see us at one of our Adoption Days, or contact us.
Kitty Angels, Inc. P.O. Box 638 Tyngsboro, MA 01879
978-649-4681 - www.kittyangels.org
© 2019 Kitty Angels