An All-Volunteer, Non-Profit Rescue
Organization for Needy Cats
A Newsletter for our Friends and Supporters
Issue #16
---
The Long Road
by Joan Abbott
2018 was another productive year.
Kitty Angels has been doing its rescue work for thirty-five years. Having an organization run 100% by volunteers is remarkable considering the increase in the number of cats we take in, the programs and services we provide and the number of people we help. Some of the volunteers have changed, and numbers of volunteers have grown, but each and every volunteer contributes to the heart of what Kitty Angels does.
What do volunteers do? They trap, transport, clean cages and carriers, do laundry, enter data, write grants, receive and answer emails, return phone calls, staff adoption days and events, collect the mail, write thank you letters, collect donations, order supplies, pay the bills, do the banking, educate and advocate, fundraise, foster cats, feed ferals, build shelters, donation boxes, and feeding stations, and they maintain Facebook, Instagram, and webpages and so much more.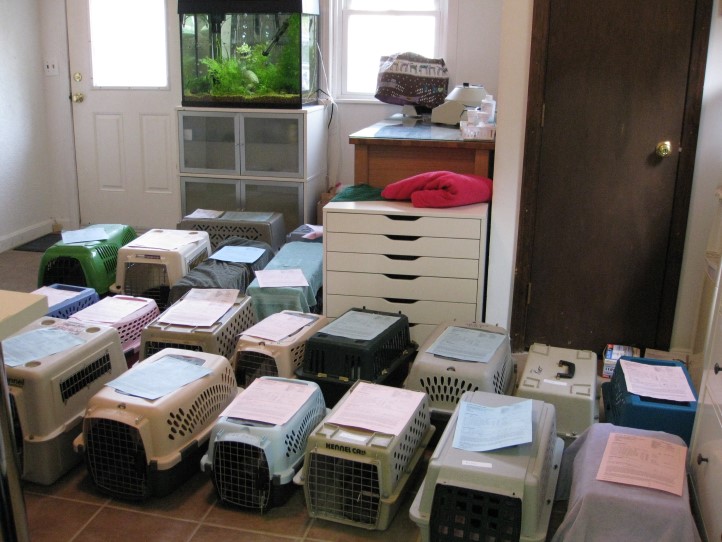 Kitty Angels' impact is multifaceted. We are especially proud that by the end of 2018, after nine years of operation of our Low Cost Spay/Neuter Clinic, the total number of spay-neuters that have been done will surpass 5,000. This does not include the cats that we place up for adoption or the feral cats that we Trap/Neuter/Return. We organized this clinic to assist people who otherwise would not be able to afford to spay/neuter their cats. Once again, this clinic is only possible through our dedicated volunteers who devote their time by booking the clinic appointments, returning emails, and working the clinic days to assist. Our volunteers are an amazing group.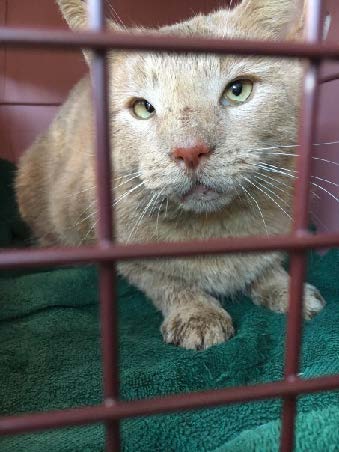 As we were gathering rescue stories for this newsletter, yet another request for a pitiful cat in crisis was received by one of our volunteers. A man presented a cat that he had trapped a few days earlier. The poor cat had been in the trap, suffering out in the elements and without food or water, for the entire time. The man said that if we didn't take the cat, he was just going to take him for a ride and dump him elsewhere. That would have been the cruelest of fates. The poor cat would have been terrified, dumped in a strange place, unfamiliar with any food source; he would have tried to run back to what he knew as his home and may have suffered or died doing so. It is not the fault of this cat that he had been abandoned and took shelter in a backyard where he was not welcome. Taking an animal "for a ride" and dropping him off in unfamiliar territory is not only morally wrong, it is also against the law in most states. The poor cat's face was swollen, his feet were bleeding, he was soaking wet and he smelled terrible. How could we not take him? Sad Face, as we named him, is now recovering in our care.
We are also particularly proud of the many medically needy cats that would otherwise not be alive without our help. While we have included some of their stories, there are so many other cats that pass through Kitty Angels and receive care and attention.
The road ahead will no doubt present more challenges and cats in crisis, but with your continued support KA will persevere.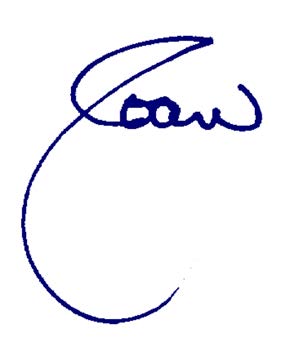 ---
"Mercy to Animals Means Mercy to Mankind" Henry Bergh
---
HOW YOU CAN HELP KITTY ANGELS
Money...to pay for the daily care and medical bills of the cats.
Shop amazon.com at kittyangels.org/amazon...Using our Amazon link helps us much more than using Amazon Smile.
Use igive.com to shop, donate through Facebook (best for Kitty Angels), PayPal (next best) or Network for Good (anonymous and/or recurring donations)...see www.kittyangels.org/howtohelp.html
Specify that a portion of your eBay auction sales benefit Kitty Angels and get an eBay "Giving Works" icon for your listings.
Use your employer's Matching Gift Program; specify that your United Way payroll donation go to Kitty Angels.
If you have antiques, collectibles or other items to donate please contact Gail Mosher at 978-430-8055 or e-mail gailmosher@gmail.com. Gail will place them in Treasures Antiques shop in Amherst, NH, which generously donates a booth to Kitty Angels, or will sell them online on Etsy or eBay. 100% of the proceeds will go to Kitty Angels.
Donate Gift Cards, Medical supplies, Prescription drugs and foods, Cat Food, Litter, Stamps, Cleaning Supplies, Towels
For these and other ways to help, please visit the How to Help page on our web site at www.kittyangels.org/howtohelp.html And, for updates and events check our website, Facebook page (which now has over 6,700 followers) and Instagram @kittyangelsrescue
---
They Rely on Your Generosity
Each year brings increasing numbers of cats into our shelter, requiring that we supply more veterinary services, food, litter and shelter space — and that we care for a growing number of "unplaceable" cats in foster homes and TNR colonies. We're so grateful for your donations — without them so many of the cats that we have been able to save would have simply been added to the grim statistics of animal suffering. Thank you so very much for your help — but please understand that our task never ends and that we need your continued support to continue our work!! There are so many ways to help — some are listed here and you can find more information on our website.
---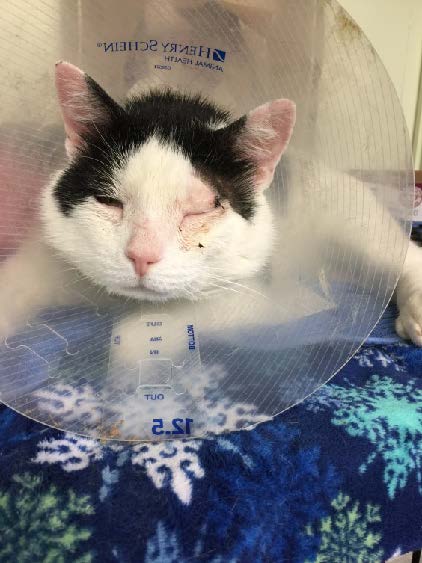 BENJIE came to us as an unneutered stray male who, while out carousing, encountered another cat who decided to teach him a lesson and tore Benjie's eyelid so badly that it had to be stitched. Poor Benjie was relegated to wearing the "cone of shame" during his recovery so that he would not undo the magnificent work of the veterinarian that had stitched up his wounds. After initially thinking that his legs would not work while he was wearing the cone (note the position of his legs in the photo), he quickly figured out how to walk with it on. His stitches were eventually removed and Benjie found a wonderful home — indoors this time and with no more fighting!
---
"Universal compassion is the only guarantee of morality." Arthur Schopenhauer
---

MULLIGAN was a stray, as 99%of our cats are. He came in to us un-neutered, FIV positive from fighting, and had a condition known as entropion. This is where the eyelashes curl inward and rest on the eyes themselves, creating terrible irritation to the eyes. If left untreated, entropion can cause painful corneal ulcers and/or blind-ness. Both his eyes needed surgery. He was a silly boy who wore his cone well and it never diminished his good appetite. Unfortunately, his entropion condition was so bad, he had to have three rounds of surgery. Once fully recovered, Mulligan was adopted by a wonderful woman who appreciates his charming personality.
---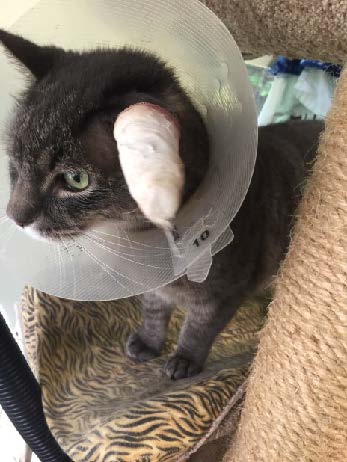 MR. TUCKER had been fed by a kind man for at least two years, joining a group of ferals that regularly came for food. While not a true feral he was cautious. When he appeared with blood on his face and an injured ear, the man sought us out for help. We went door to door and finally pieced together his story. It turned out that he was a friendly cat that had been left behind when someone moved. His ear had a hematoma, which was due to his severe case of ear mites, which prompted him to scratch his ear till it filled with blood. He needed surgery to drain the ear and stitch it, so it would not fill with blood again. He now has a new owner who will never leave him behind.
---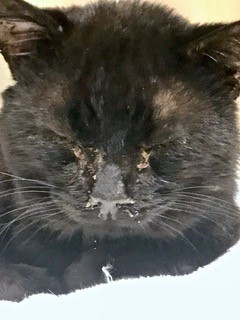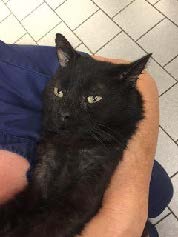 ASHTON turned up on someone's doorstep in horrible condition. As the woman began to search for help for this stray, Kitty Angels saw his picture and realized that unless he got immediate help he would die. A volunteer retrieved him and took him to our vet. It was in the nick of time. Ashton was suffering from an advanced upper-respiratory infection, his breathing was difficult and he could barely open his eyes. His severe anemia, on top of so many other things, landed him in critical condition. He spent 11 days in the hospital, receiving antibiotics, having many teeth removed, and being neutered. After his initial hospital stint, he went to a foster home, but relapsed and was hospitalized again for several weeks. While back in the hospital a staff member fell in love with him and took him home, for keeps.
---
"By loving and understanding animals, perhaps we humans shall come to understand each other." Louis J. Camuti
---
Please Help Break the Cycle of Overpopulation!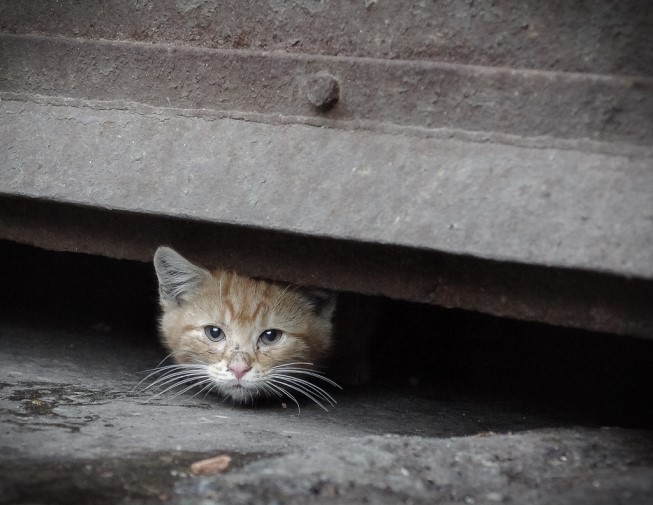 Kitty Angels offers a Low Cost Spay/Neuter Clinic twice a month (on Sundays) at Animal Rescue Veterinary Services in Londonderry, NH.
Cats are spayed or neutered, receive distemper and rabies vaccinations, a physical exam, and are microchipped. Other treatment can be provided for an additional fee. Kittens must weigh a minimum of 2 pounds. A suggested donation of $90 per cat is requested and grant money may be available for those who cannot afford the fee.
The BEST WAY to make an appointment is to email lindab@kittyangels.org. She is the only one who can book appointments for our clinics. If you don't have internet access, call the shelter and someone will get back to you. Cats are dropped off in the morning and picked up later the same day.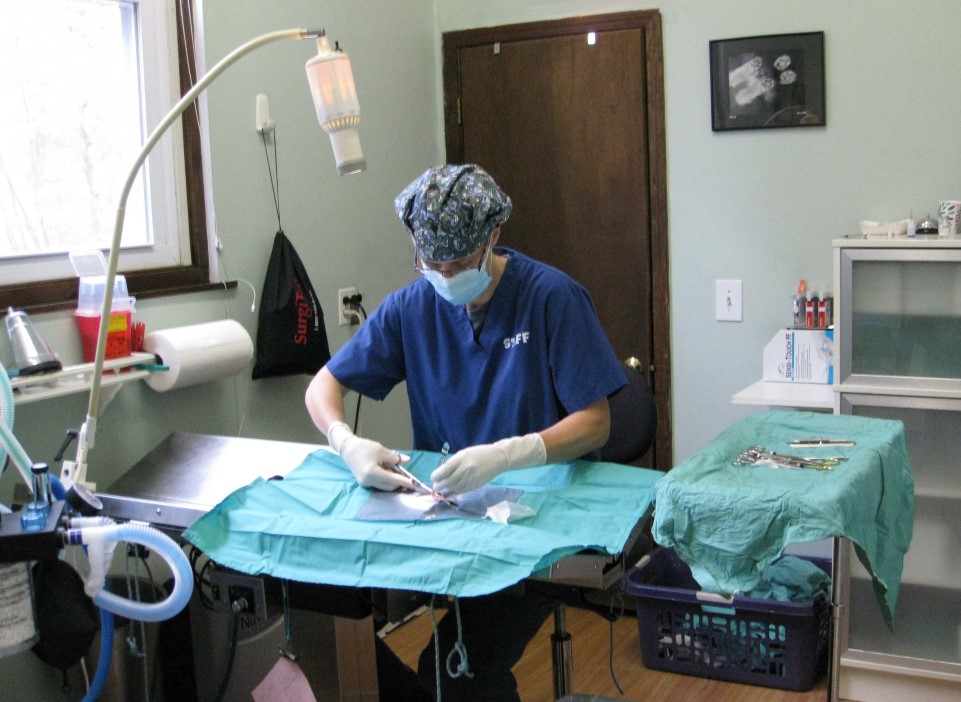 We spend countless hours dealing with the tragic results of cat overpopulation. Our low cost spay/neuter clinic was established nine years ago. Last year we ran twenty-four clinics. Despite this number of clinics, requests for assistance continue to grow. Can you help us continue to save lives and spay /neuter cats that would otherwise not be done? Any donation amount will help! If you were a recipient of our clinic services, your donation will help. Please help break the cycle of pet overpopulation!
The Merrimack River Feline Rescue Society also offers low cost spay/neuter packages on their "Catmobile." The Catmobile is in Lowell once a week, as well as other towns throughout MA. For dates and times, check the MRFRS website at www.mrfrs.org. For appointments and information call 978-465-1940.
---
Feeding Feral Colonies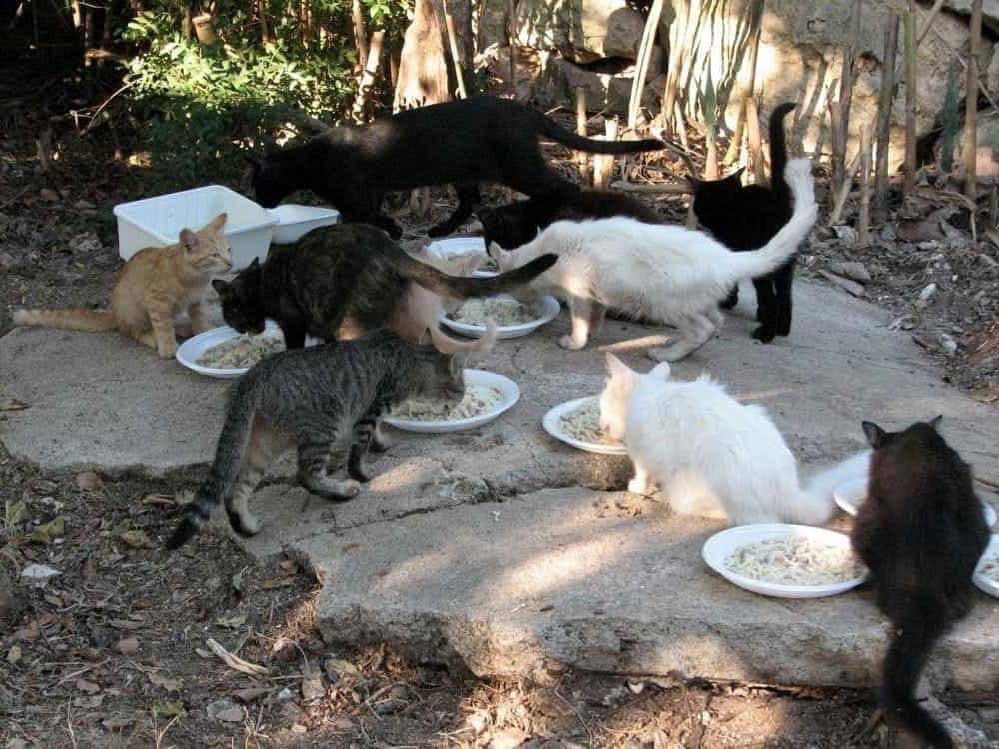 It takes dedication to be a feral colony feeder, but the rewards are also amazing. As you pull up to a feeding station, you often see them, peeking out, waiting for you. You see them get all ex-cited, and cautiously approach for their only meal on any given day. Your heart feels full as you watch them drink the fresh cool water you supply in the oppressive heat, or munch on the bowl of kibble, or eat a nice warmed up can of food on a cold winter's day. You are literally their everyday lifeline to survival, and it feels good to be able to provide for these less fortunate souls that were born, and remain, little feral spirit cats.
---
Volunteering – how you can help…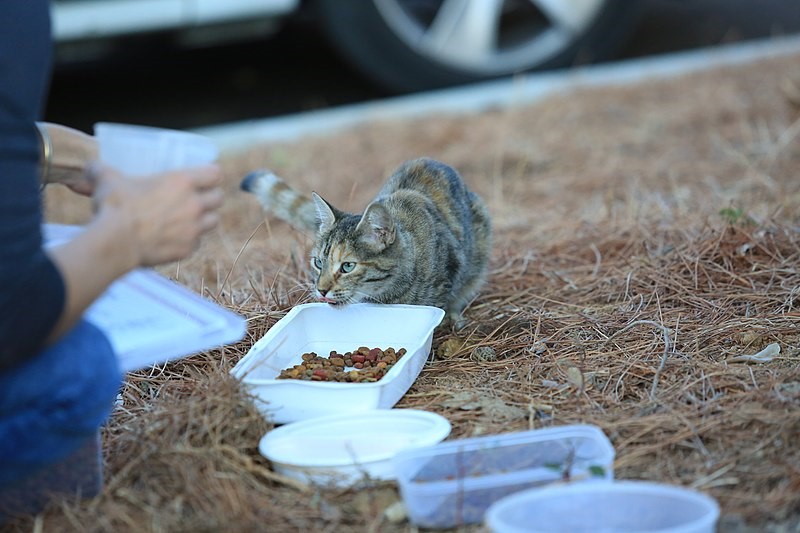 We are looking for people to help at our adoption center located in the PETSMART store in the Royal Ridge Center at Rte. 3, Exit 1, Nashua, NH. We need help on Saturday adoption days and volunteers to cover shifts during the week, feeding and caring for the cats in the AM and PM.
We also have many feral colonies that are fed and cared for by Kitty Angels volunteers each and every day. Our feeders could use an extra hand, even if only one day a week. We have locations in Nashua and Hudson, N.H. and our most critical need is for several areas in Roxbury and Dorchester, MA.
Please contact us for more information.

---
"It is just like man's vanity and impertinence to call an animal dumb because it is dumb to his dull perceptions." Mark Twain
---
Even though this photo of Bandit on the surgery table is shocking, this is her story…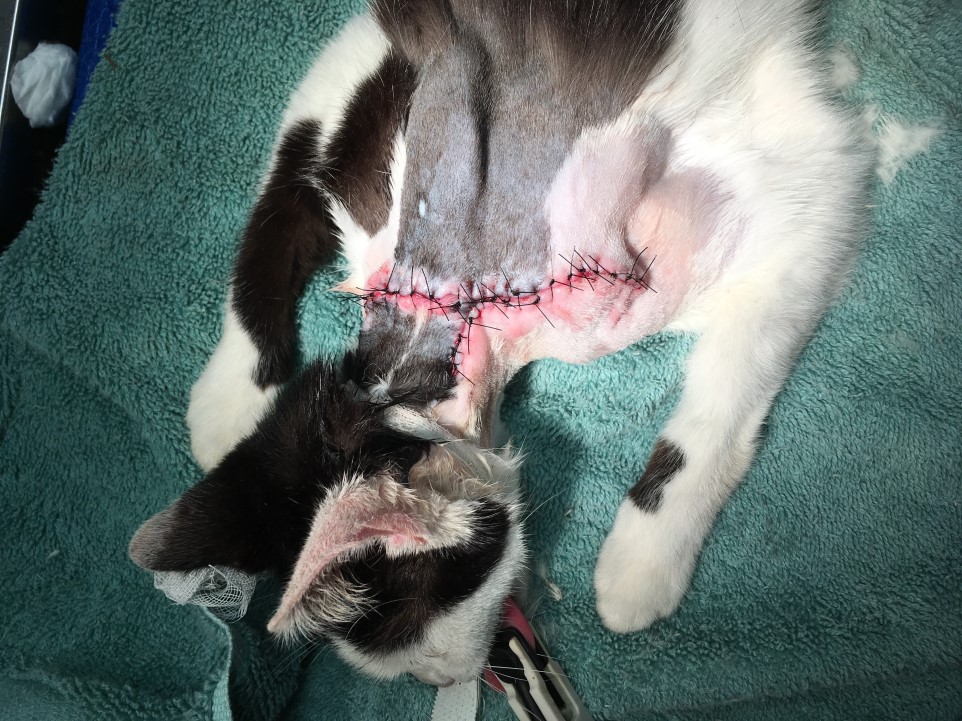 At the site where we rescued Bandit, almost 30 more cats were trapped during a two-week period. The cats were in serious condition: exhausted, infested with fleas and parasites, and suffering from upper respiratory infections.
The terribly wounded Bandit, a 6-month-old kitten, was the one that volunteers most wanted to catch, but she proved to be the most difficult. They could see that Bandit had a life-threatening, large open wound, but she refused to go near any trap. It was discouraging to see her still out there knowing how sick she was, so the volunteers persevered and continued to set traps. And then we finally got the call we thought we never would. Bandit was in the trap! She was immediately taken to our vets where she underwent emergency surgery. We ached for her survival.
Our vets believe that she had been caught in some sort of farm machinery. She had deep festering wounds that went three quarters of the way around her neck. Bandit was hospitalized for 3 weeks ,receiving additional surgeries to close the wound and daily wound treatments. Her little body has made a wonderful recovery in her foster home, and her spirit has made an even more inspirational recovery. She has learned how rewarding human contact can be. She knows what a toy is, and how to use it. She has found her "purr" and loves to be petted.
Here's Bandit fully recovered!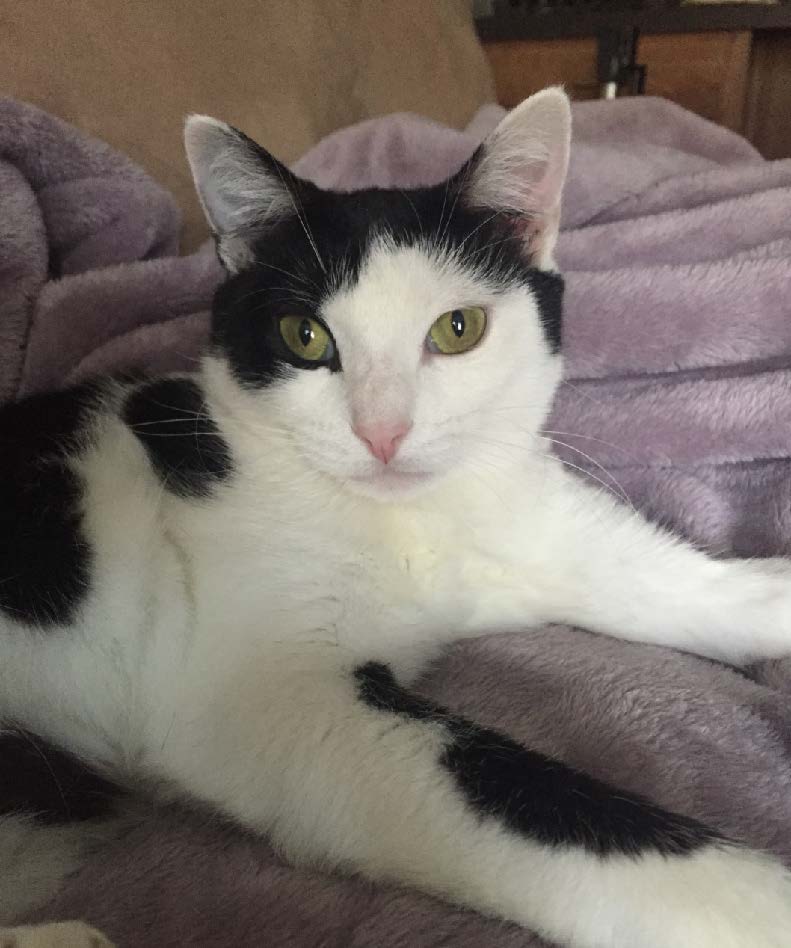 Bandit is a success story entirely made possible by the kind and generous donations from our supporters.
Please consider making a tax-deductible donation in ANY amount to help us carry on with our mission to help the neediest at-risk cats. You can do so by clicking on the "DONATE" button on our Facebook page; mailing a check to Kitty Angels, P.O. Box 638, Tyngsboro, MA 01879; or using the PayPal link on our web site.
---
ABOUT KITTY ANGELS Kitty Angels is a no-kill shelter dedicated to rescuing stray and abandoned cats, furnishing them with treatment for injuries or other health problems, and placing them into life-long, loving, indoor homes with compatible owners. We take all necessary steps to ensure the well being of our cats, including emergency and routine medical care, screening for infectious diseases, spaying and neutering, microchipping and providing rabies, distemper and other necessary medical care. We take in, and place or foster, hundreds of cats each year and deal with many feral cat populations. Kitty Angels is an all-volunteer organization. We have no paid staff — every cent of every donation goes to caring for needy cats! Because the cost of caring for our cats greatly exceeds our adoption fees, we depend on the generosity of individuals and businesses to make up the difference. Please consider making a tax-deductible donation today...and, please be sure to send us a Matching Gifts Form if your employer offers one...we, and especially the cats, would very much appreciate it!!
---
THANK YOU !! A very special thanks to all of you who have opened your hearts and homes to animals; to those who have donated in some way to help us or others who act in concert with our cause; and to our team of dedicated volunteers and foster home caregivers. You are the ones whose compassion, kindness and generosity makes the difference. We couldn't do what we do without your continued support. Thanks to PETsMART for providing us with first class space in their store in the Royal Ridge Mall in Nashua, NH. You can see some of our adoptable cats in the cages at the front of the store and you can see us there on weekend adoption days.
---
ENDURING SUPPORT In the 34 years since our founding, Kitty Angels has been fortunate to have many long-term supporters. In recent years, an increasing amount of our funding has come from bequests from the estates of these committed benefactors. The enduring impact of these bequests, both large and small, has helped Kitty Angels expand its life saving programs and find loving homes for the neediest of animals. By naming Kitty Angels as a beneficiary in your will or estate plan, you can support Kitty Angels' future efforts as well as gain financial and tax benefits for you and your family. Your estate planner can explain the different ways you can make a bequest to Kitty Angels or you can contact us. We thank all our supporters for their wonderful generosity!!
---
Kitty Angels, Inc. is a 501(c)(3) non-profit charitable corporation. All donations to Kitty Angels are both federal and state tax-deductible to the extent permitted by law. Every penny of every donation is used in caring for cats. Federal ID 04-3270369; Massachusetts ID 034406
Kitty Angels, Inc. P.O. Box 638 Tyngsboro, MA 01879 978-649-4681 - www.kittyangels.org © 2018 Kitty Angels