---
It's what we do…
by Joan Abbott
This year reminded us of our mission…
We had months and months where we and the cats just could not catch a break. We had exploratory surgeries, a record number of eye surgeries, cats treated with radioactive iodine therapy for thyroid problems, severely wounded cats, cats with broken bones and so many other medical conditions, and a surge in the number of ferals and strays. In the midst of all this one of our vets called with yet more troubling problems and, in frustration, we commented that it had been hard having so many cats with so many difficult issues.
She sincerely replied, "That's why they're with you."
It made us stop, take a deep breath, and remind ourselves that this is what Kitty Angels is all about...helping these cats.
Which made us think of Captain Morgan, a cat who was trying to survive on the fringes and who in many ways personifies Kitty Angels' mission.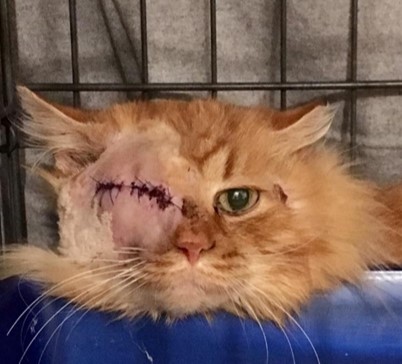 Captain Morgan joined a group of strays being fed, avoiding all contact with people but showing up each day for the free food. One day he appeared with an injured eye which quickly became life-threatening. The person feeding him reached out to us and volunteers rushed to trap him. He needed an eye removed and many broken teeth extracted, he was FIV positive, and he had to be neutered. He was in such poor condition that his surgeries had to be staggered over several months. We can only imagine what his journey had been. His spirit was crushed and he was so terrified that he would lash out in fear. It was heartbreaking, but during his months of recovery he slowly began to respond to a human touch. He was not a true feral, but rather had been abandoned for a long time. Once his spirit and body had healed, he learned to purr and loved to follow his foster mom around rubbing against her for attention. The woman who had been feeding him reached out to us and asked if she could adopt him. He is now happily living the good life inside of a loving home. We're so proud of this guy. He is the face of rescue.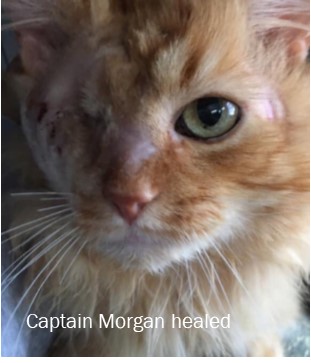 There are so many Captain Morgans. Their plight is heartbreaking, but their slow and steady recovery, and transition into lifelong homes, is what buoys our spirits and motivates every Kitty Angels volunteer to stick with the mission.
We never forget that it would be impossible for us to do what we do without your generous support. Your kind hearts and generosity are what saved Captain Morgan and what will save so many others.
Thank you so very much. With your continued support we'll continue to do what we do….one Captain Morgan at a time.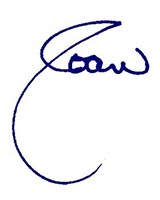 ---
"Do your little bit of good where you are; it's those little bits of good put together that overwhelm the world." Desmond Tutu
---
HOW YOU CAN HELP KITTY ANGELS
Money...to pay for the daily care and medical bills of the cats.
Shop amazon.com at kittyangels.org/amazon...Using our Amazon link helps us much more than using Amazon Smile.
Use igive.com to shop, donate through Facebook (best for Kitty Angels), PayPal (next best) or Network for Good (anonymous and/or recurring donations)...see kittyangels.org/howtohelp.html
Specify that a portion of your eBay auction sales benefit Kitty Angels and get an eBay "Giving Works" icon for your listings.
Use your employer's Matching Gift Program; specify that your United Way payroll donation go to Kitty Angels.
If you have small antiques, collectibles or other items to donate please contact Gail Mosher at 978-430-8055 or e-mail gailmosher@gmail.com. 100% of the proceeds will go to Kitty Angels.
Donate Gift Cards, Medical supplies, Prescription drugs and foods, Cat Food, Litter, Stamps, Cleaning Supplies, Towels
For these and other ways to help, please visit the How to Help page on our web site at kittyangels.org/howtohelp.html
For updates and events check our website and Facebook page (which now has over 8,500 followers).
---
They Rely on Your Generosity
Each year brings increasing numbers of cats into our shelter, requiring that we supply more veterinary services, food, litter and shelter space — and that we care for a growing number of "unplaceable" cats in foster homes and TNR colonies. We're so grateful for your donations — without them so many of the cats that we have been able to save would have simply been added to the grim statistics of animal suffering. Thank you so very much for your help — but please understand that our task never ends and that we need your continued support to continue our work!! There are so many ways to help — some are listed here and you can find more information on our website.
---
LLOYD...this courageous cat was attacked by what we think was a Fisher Cat and survived! He had been stopping by a farm every few weeks looking for food, and one day the people came out to find him lying motionless in the grass. They gently picked him up, put him in a carrier and called us. The vets were amazed, as they had never seen a cat survive so vicious an attack. Lloyd had over 20 bites in each front leg and many more on his abdomen. It took four long months for Lloyd to recover from these wounds, but he has been united with his forever family and is now living safely inside.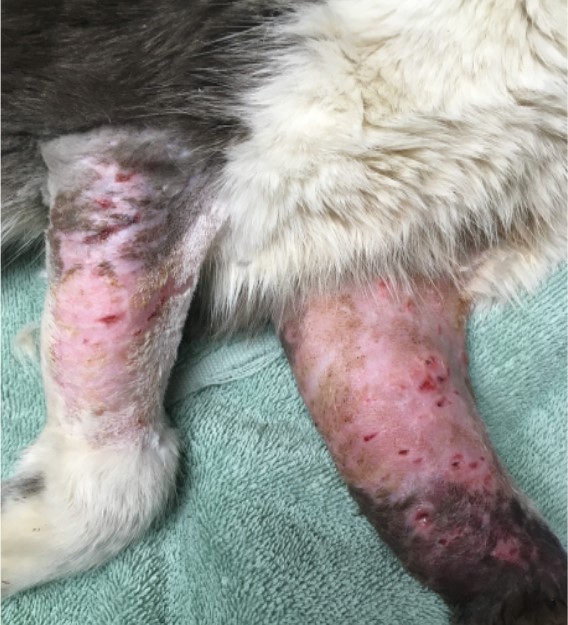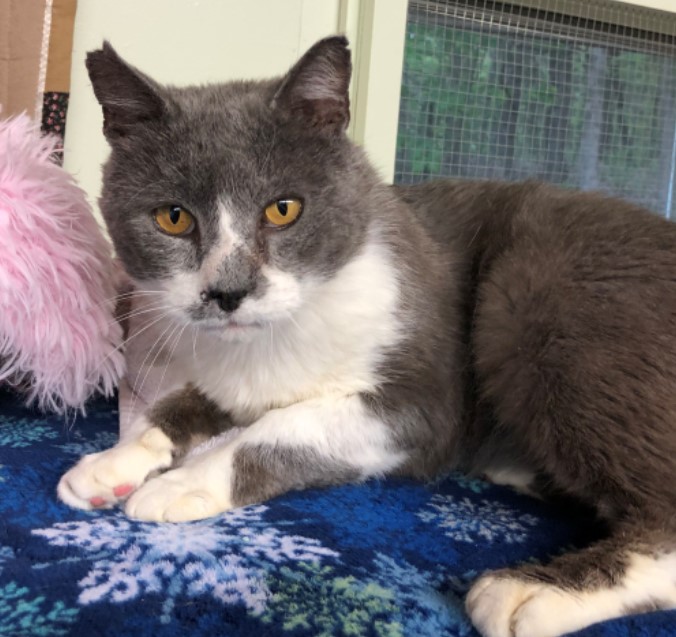 ---
"If a man aspires towards a righteous life, his first act of abstinence is from injury to animals.." Leo Tolstoy
---
This litter of five feral kittens made their way to Kitty Angels. When the first kitten was trapped and taken to the vets, we were horrified to learn that the kitten tested positive for feline leukemia, a life threatening disease. Once the other four were trapped they were also examined and tested. We were hoping for better news, but, sadly, three of the five kittens tested positive for leukemia. Some are both leukemia and heartworm positive and only one has tested negative for everything. To add to their difficulties, all had severe cases of lungworm. It was touch and go for two of the kittens while hospitalized. Poor little Rue is the sickest. He is heartworm positive, leukemia positive, and his lungs are very compromised, necessitating antibiotics for many months with repeated x-rays to make sure progress is being made. They're shy but very sweet and on the fast track to being socialized. It is hoped that the positive test results are due to antigens and antibodies from their mother and not a true indicator that they have these diseases. Regardless, we will forge ahead and, whatever the final results, find them their perfect homes.
RUE
Heartworm and Leukemia-Positive

MARNIE
Leukemia-Positive

LAUREL
Heartworm-Positive

YARROW
Heartworm and Leukemia-Positive

CUSTARD
All Negative!
---
BLANKA was a castaway being fed outside for several years by a compassionate woman. She always seemed to have issues with her eyes. As time went by her eyes worsened and became so severely infected that she could hardly see. Her caretaker, hearing of Kitty Angels, reached out to us for help. Our vet diagnosed Blanka as having entropion, a condition where a cat's eyelids curl inward, scratching the surface of the cornea and causing pain and ulceration. She had corrective eye surgery, rounds of antibiotics, a full dental, as well as many days of hospitalization, not to mention some TLC. She has now gone to live a healthy, indoor life, with her long-time caretaker who loves her.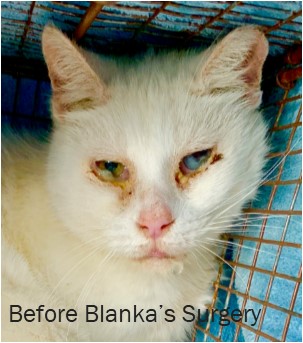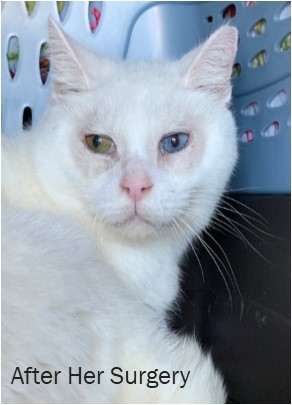 ---
"An animal's eyes have the power to speak a great language." Martin Buber
---
Please Help Break the Cycle of Overpopulation!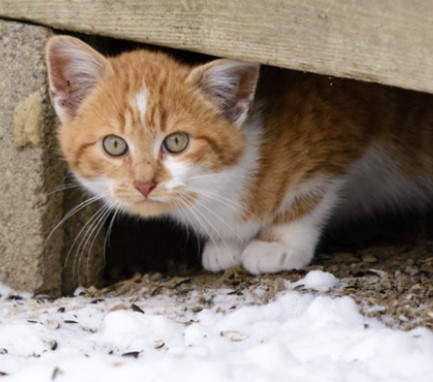 Kitty Angels offers a Low Cost Spay/Neuter Clinic twice a month (on Sundays) at Animal Rescue Veterinary Services in Londonderry, NH.
Cats are spayed or neutered, receive distemper and rabies vaccinations, a physical exam, and are microchipped. Other treatment can be provided for an additional fee. Kittens must weigh a minimum of 2 pounds. A suggested donation of $90 per cat is requested and grant money may be available for those who cannot afford the fee.
The BEST WAY to make an appointment is to email lindab@kittyangels.org. She is the only one who can book appointments for our clinics. If you don't have internet access, call the shelter and someone will get back to you. Cats are dropped off in the morning and picked up later the same day.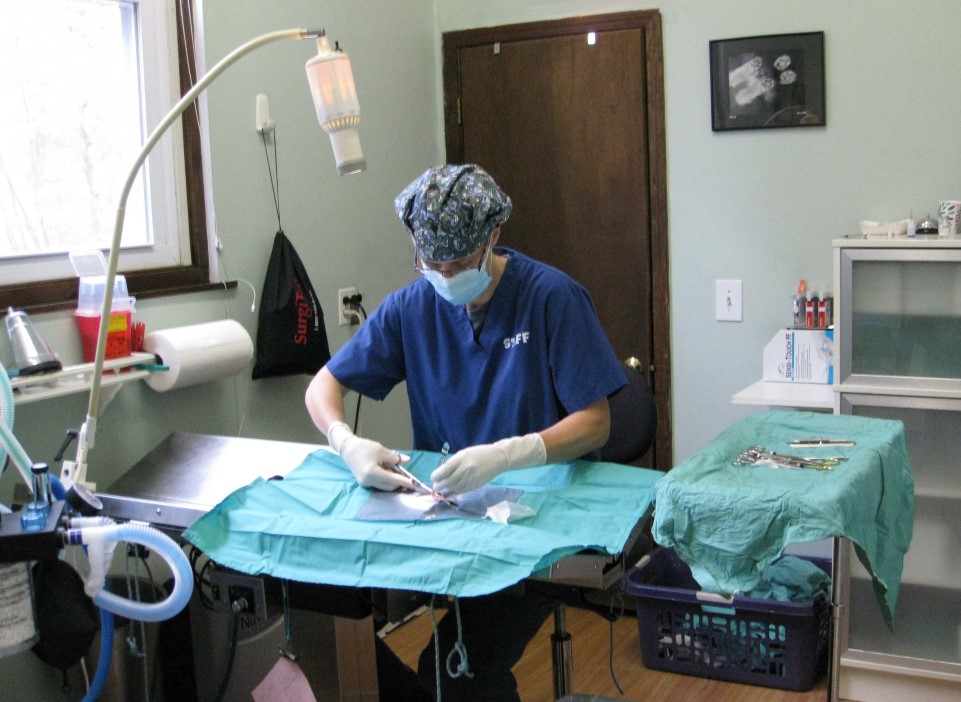 We spend countless hours dealing with the tragic results of cat overpopulation. In 2019, our low cost spay/neuter clinic, which we established over ten years ago, altered over 400 cats. Requests for assistance grow every year. Can you help us continue to save lives and spay /neuter cats that would otherwise not be done? Any donation amount will help! If you were a recipient of our clinic services, your donation will help. Please help break the cycle of pet overpopulation!
---
Volunteering – how you can help…
Feeding Feral Colonies
We have many feral colonies that are fed and cared for by Kitty Angels' volunteers every day. It takes dedication to be a feral colony feeder, but the rewards are amazing. You are literally their everyday lifeline to survival, and it feels good to be able to provide food and water for them. Different volunteers feed on different days. Tak-ing a turn once a week or being a substitute if coverage is needed would be helpful. We have locations in Nashua & Hudson, N.H. Lowell and our most critical need is for several areas in Roxbury and Dorchester, MA.
We are also looking for people to help at our adoption center located in the PETSMART store in the Royal Ridge Center at Rte. 3, Exit 1, in Nashua, NH. We need help on Saturday adoption days and volunteers to cover shifts feeding and caring for the cats in the morning.
Please contact us for more information.

---
Empathy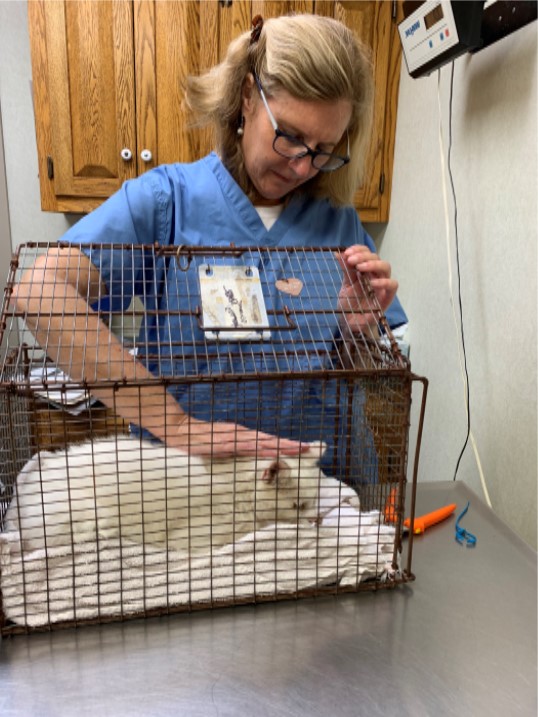 They arrive at our vets — frightened, in traps, cages, or carriers, having just been rescued off the streets by our volunteers.
Some of these cats have never been touched by humans, others are injured, sick or in tremendous pain.
What happens when we leave them?
I think this picture tells that story.
They are received and sorted out one by one. The medical attention, the kindness and especially the empathy that the vets and their staff show them is the beginning of their recovery and learning to trust.
Thank you to all our veterinarians and their staff for joining us on this journey.
---
"It is just like man's vanity and impertinence to call an animal dumb because it is dumb to his dull perceptions." Mark Twain
---
ENDURING SUPPORT
In the 36 years since our founding, Kitty Angels has been fortunate to have many long-term supporters. In recent years, an increasing amount of our funding has come from bequests from the estates of these committed benefactors. The enduring impact of these bequests, both large and small, has helped Kitty Angels expand its life saving programs and find loving homes for the neediest of animals. By naming Kitty Angels as a beneficiary in your will or estate plan, you can support Kitty Angels' future efforts as well as gain financial and tax benefits for you and your family. Your estate planner can explain the different ways you can make a bequest to Kitty Angels or you can contact us. We thank all our supporters for their wonderful generosity!!
---
THANK YOU !!
A very special thanks to all of you who have opened your hearts and homes to animals; to those who have donated in some way to help us or others who act in concert with our cause; and to our team of dedicated volunteers and foster home caregivers. You are the ones whose compassion, kindness and generosity makes the difference. We couldn't do what we do without your continued support.
Thanks to PETsMART for providing us with first class space in their store in the Royal Ridge Mall in Nashua, NH. You can see some of our adoptable cats in the cages at the front of the store and you can see us there on weekend adoption days.
---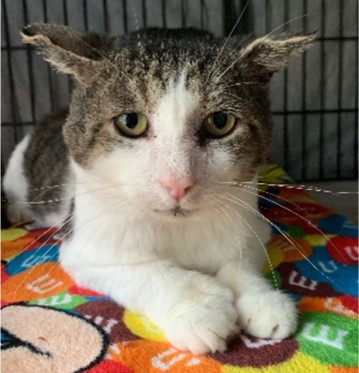 Please take a moment to look at this poor guy. We mean really look into his eyes. He was a kitten at one time, given away. As he grew older the people who took him decided they had no use for him anymore and dumped him outside.
He wasn't neutered, so he got into many fights, evidenced by his numerous scars. Because of this, he contracted FIV.
While trying to fend for himself, he got hit by a car. He suffered a bad break to his front leg, a broken breast bone, four broken canine teeth, and damage to his lower spine. He developed arthritis from being out year after year in all kinds of extreme weather.
But his ordeal didn't end there. He continued, on his own, traveling from place to place, looking for scraps of food wherever he could find them. People were not sympathetic and called him a nuisance. This sad existence continued until he ended up in a friend's trap. When he came to us, he was immediately brought to see a vet, to be neutered, vaccinated, treated for fleas, ear mites, and have his broken teeth extracted.
The wound from his front leg never healed properly and infection had set into the bone, requiring months of antibiotics, pain medication, and rounds of x-rays.
In the beginning, he didn't trust people at all. He would hiss, growl, and swat. Slowly, with a little patience and the help of food, he began to learn to trust. He lets his foster mom pick him up and cuddle him now. Mason will be moving on soon to a loving forever home where he can rest his weary bones and appreciate all the good things in life that he so very much deserves — fresh food and water daily, a soft bed to sleep in, a kind word and gentle touch from his people.
He's awesome!
Please consider making a tax-deductible donation in ANY amount to help us carry on with our mission to help the neediest at-risk cats. You can do so through:
the "DONATE" button on our Facebook page
mailing a check to Kitty Angels, P.O. Box 638, Tyngsboro, MA 01879
PayPal (credit card or debit card ok - no account needed)
Network for Good (allows anonymous donations)
If your employer matches gifts, your contribution goes even farther! If a form is needed, please include it with your check!
We have no paid staff-every cent of every donation goes directly to the care of the cats.
Thank you for your support! Your donations saved MASON and can save so many others!
---
Kitty Angels, Inc. is a 501(c)(3) non-profit charitable corporation. All donations to Kitty Angels are both federal and state tax-deductible to the extent permitted by law. Every penny of every donation is used in caring for cats. Federal ID 04-3270369; Massachusetts ID 034406
Kitty Angels, Inc. P.O. Box 638 Tyngsboro, MA 01879 978-649-4681 - kittyangels.org © 2019 Kitty Angels