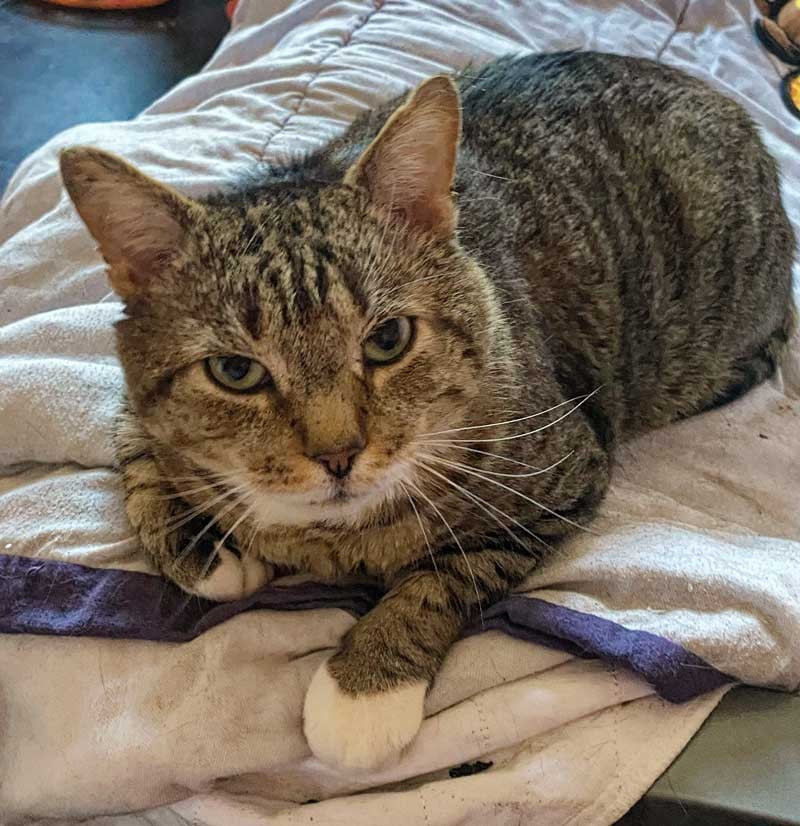 "Tut"
Breed

Domestic Shorthair

Color

Brown Tiger

Gender

Male

Age

About 4 years (Adult)
Hi, my name is Tut, as in King Tut, but you don't need to give me a Royal title; so long as you treat me like royalty, we will get along fine. My requests are pretty simple: food, comfy fur-niture, a kitty companion to play and lounge around, with and YOU! I don't like to be alone so having another cat to spend the day with while you are at work is important.
My appetite is large, and my food needs to be regulated because I can't control myself around FOOD!!! When I'm not eating or being adored by my foster family, I enjoy chasing toys and looking out the windows dreaming about catching a squirrel or two.
If you think you have a place for me in your life and heart, consider adopting me.
If you would like to know more about Tut, or any of the other cats we have available, please contact us.
Can't adopt Tut but would still like to help? Please consider dedicating a donation to Kitty Angels in his honor.
Kitty Angels, Inc. P.O. Box 638 Tyngsboro, MA 01879
978-649-4681 - www.kittyangels.org
© 2023 Kitty Angels