We have temporarily suspended our Adoption Days at PETsMART in Nashua. If you are interested in adopting, please email us for an appointment.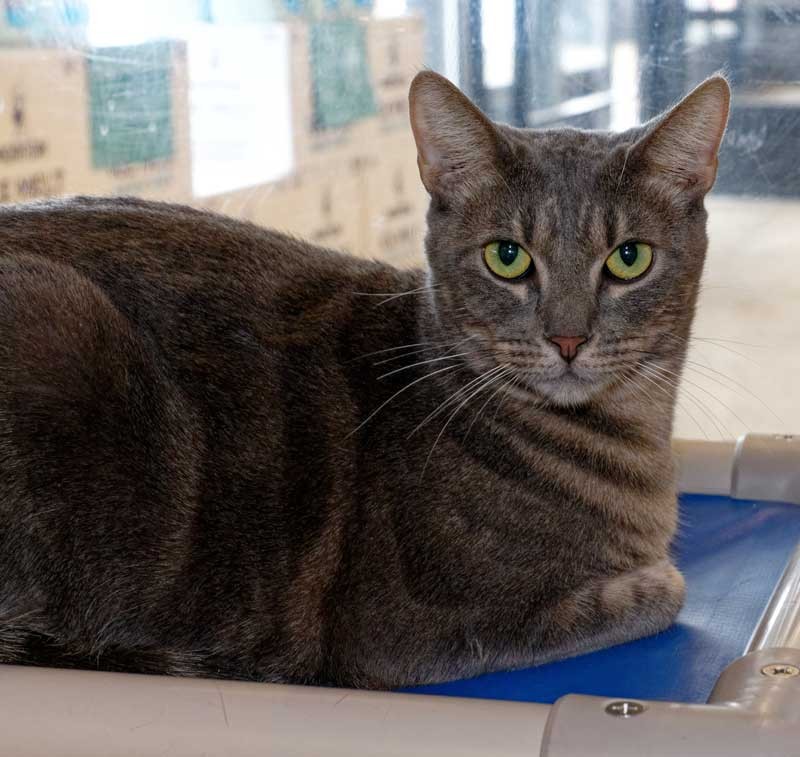 "Smoky"
Breed

Domestic Shorthair

Color

Gray Tabby

Gender

Male

Age

About 3 years (Adult)
Smoky came to us when he was about four months old, from a lady who found him on the streets and could not care for him. Smoky has grown up with multiple cats as well as a large dog; he's fine with either.
Smoky is somewhat reserved and is the type who wants you to win him over. He is sweet but doesn't like to be startled. Once he feels you are worthy, he will love you intensely and come looking for you in the house. It may take some time to get there, but it will be worth it.
Smoky has grown up with Kylo Ren. While the two are not brothers, they are close and would feel more secure being adopted together during this new transition in their lives. It's not a must that they go together, but another young cat in the home would be best.
Smoky has been adopted! For other cats looking for new homes, please visit our Featured Felines page, see us at one of our Adoption Days, or contact us.
Kitty Angels, Inc. P.O. Box 638 Tyngsboro, MA 01879
978-649-4681 - www.kittyangels.org
© 2021 Kitty Angels